About Balanced Body Teacher Training
---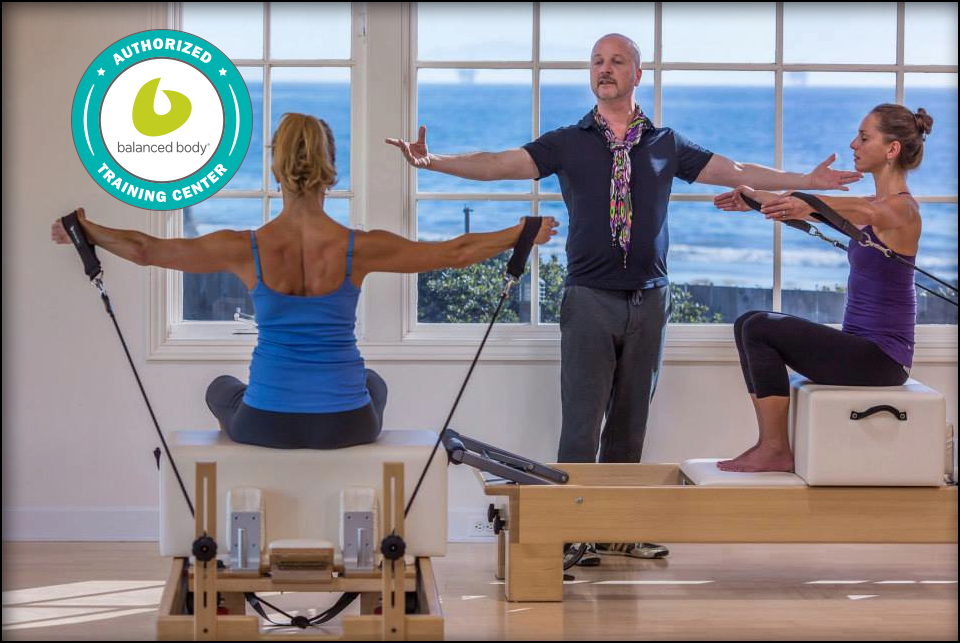 Balanced Body® offers a full range of Pilates instructor training programs. Whether you are interested in teaching Mat classes, Reformer classes or Pilates personal training sessions on the Reformer, Trapeze Table, Chair and Barrels, we have the resources you need to succeed. 
Our program, like those of other leaders in the Pilates industry, offers an assessment-based certificate of completion, not a "Pilates Certification", based on the of the Pilates Method Alliance (PMA). 
The Balanced Body Pilates instructor training program is designed to create thoughtful, creative and successful Pilates teachers. Our curriculum emphasizes the principles underlying each exercise. Our faculty members have a wide variety of Pilates backgrounds from classical to contemporary to fitness and bring their exceptional depth of experience to the training. Our manuals are considered to be some of the best in the industry and for more in depth study, we have produced an accompanying DVD for each Mat, Reformer and Apparatus module. 
Our program is designed in modules so you can take your first course now and continue your training next week, next month or next year. Each module is self contained so you can take them as quickly or as slowly as your schedule and budget allow. 
Balanced Body Pilates Reformer Instructor Training Certificate

- Requirements for Completion
---
To become a fully qualified Balanced Body® Reformer Instructor, students must complete the following: 
• Anatomy
• Balanced Body Mat Instructor training or equivalent
• Balanced Body Reformer 1 - Course work, written and practical test (18 hours)
• Balanced Body Reformer 2 - Course work, written and practical test (16 hours)
• Balanced Body Reformer 3 - Course work, written and practical test (14 hours)
• 50 Personal practice hours and 100 Teaching hours or
• 30 Reformer personal sessions, 30 observation hours and 90 teaching hours
• Practical test
Total hours for completion for Reformer program: 198 hours (not including anatomy)
Total hour for completion of Mat & Reformer program: 300 hours
For more info please follow this link: Program Details
Upon completion of all of the requirements, a certificate of completion as a Balanced Body® Reformer Instructor will be issued.